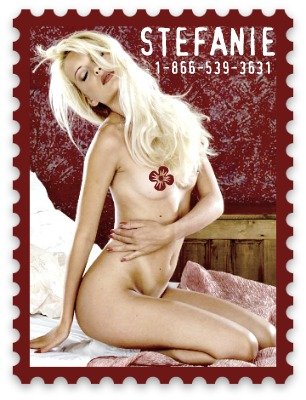 When you think about a phone sex fetish, you probably think of the most kinky things like are really extreme in nature.
A fetish is defined as "an object or bodily part whose real or fantasized presence is psychologically necessary for sexual gratification…."  This means that virtually any object, body part or thought can become a fetish and can be explored completely when you call an erotic phone sex fetish expert like me.  We can talk about any subject you like…… foot and shoe, feminization, sissification, ABDL, panty play, and more!
Share your most intimate thoughts and feelings in a totally discreet environment with a woman who is experienced, intelligent, compassionate and open minded.  I will never judge you.  Enjoy anything goes fetish phone sex play with no limits, anytime you like!
Stefanie – 1-866-539-3631
By