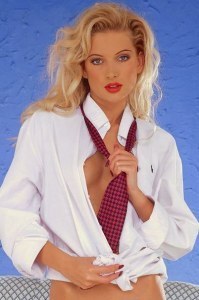 Are you ready for a CFNM phone sex encounter? CFNM means "clothed female, naked man". Generally when I'm asked to do a CFNM phone sex call, it's directed toward a forced masturbation fantasy that a man has, where he's asked to stand in front of me while I'm completely dressed and he's not, and he is required to stroke himself to orgasm. It can be extremely hot!
CFNM phone sex can include some humiliation fantasies, as well as sensual domination phone sex, where the control that I have over you is nurturing and loving and you become more than willing to participate – at times you actually beg for it.
When you're ready for CFNM phone sex that will leave you breathless and wanting more, call me, I'm always ready to play!
Stefanie
1-866-539-3631
Go to FeminizationByPhone.com for more stories and sexy pics!