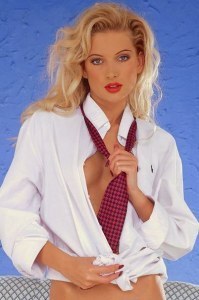 I love doing cuckold phone sex calls with my friend, Jason. He never has a problem getting a girl, but KEEPING her, well, that's another story altogether.
His last girlfriend couldn't get her ex out of her mind. He had a very big cock and apparently poor Jason just can't seem to satisfy her the way her ex could. Jason has lost two girlfriends to that big hard cock and I know he's probably going to lose more.
The funny thing is that Jason admitted to me that he kind of worships this other guy's cock. He knows that his dick is inferior and he can't compete in any way – so his desire to please his girlfriends eventually leads him to telling them about this other guy – and the girls' always want to see it – which leads to Jason's demise.
What's so hot is that Jason loves it when they first get fucked by the stud. They come home with juicy filled cream pies and Jason get's so hot licking and sucking them clean. He enjoys the taste of the other guy's cum so much that he finds himself wishing that his girlfriend will fuck him, just so Jason can clean up.
It's an odd little love triangle but it makes for very kinky phone sex calls.
For all of your cuckold phone sex fantasy needs, call me, Stefanie. You'll want to keep cumming back for more!
Stefanie – 1-866-539-3631