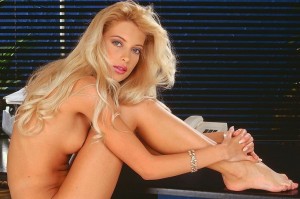 Mutual masturbation phone sex is so much fun! When "B" called me this morning, I was just getting ready to take a shower, so I was naked and horny as ever. He suggested that I grab my sex toy and he knows that my "rabbit" is my favorite and play with him. Talking to him always gets my pussy wet so I was ready to take that toy deep inside me while he stroked with me. When I felt the vibration of that bunny tickling my g-spot while the tickler on the other side played with my ass, I thought I would go crazy!
"B" always makes me cum so hard and I knew our kinky, erotic phone sex conversation today would be no different. When I felt the build-up of that impending orgasm, and I told him I was going to cum, I could hear him start to stroke faster and when he started to moan, I felt my pussy explode! It quivered and shook around the toy for sooooo long! I loved licking my cum juices off the tip afterward too!
I'm always up for a mutual masturbation phone sex call. The next time you're horny and want to get off, let's get off together!!!
Stefanie – 1-866-539-3631