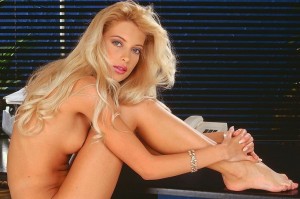 Fetish phone sex fantasies involving  strap-on sex play is hard to beat, especially when a guy grabs his dildo and I grab mine and we can play along together during a very erotic phone sex call with  mutual masturbation!
This morning, "B" and I were talking about my hot weekend date. Me and my boyfriend love playing with sex toys and one of our favorites is my vibrating double dildo. I told "B" how hot it was to lubricate my boyfriend's asshole with some warming KY and then fill it up with one end of my double dildo. He was on his back with his legs spread and I turned around backwards and rode the other end with my pussy. When I moved up and down it pushed the dildo in and out of my boyfriends asshole and I could tell, he was so turned on!
I love sharing my kinky phone sex stories with "B" and today he got so turned on that he asked me to hold on while he went to get his dildo so he could play while he listened. He came SOOOOO hard for me! My pussy is so hot and wet right now, I can't wait to play again soon.
Stefanie – 1-866-539-3631