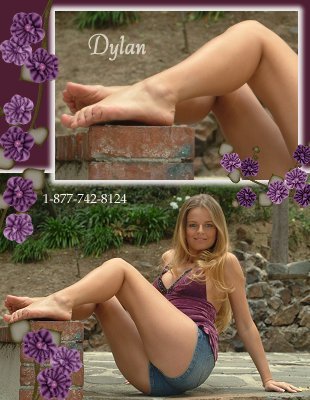 What's your favorite kind of taboo phone sex fantasy? A hot imagination turns me on. We can do any fantasy and roleplay you want so get that naughty imagination working or let me come up with something naughty for us to do on our kinky, erotic, taboo phone sex call.
Role play is always fun with RS and he had two hot ones for us. First, I was his ex-wife and called to tell him I was engaged. I think about his High School crush "L" as much as he does. She's got this amazing, successful hubby, adorable children, the most beautiful house I've ever seen, and all I think about is how I wish I was more like her. I wish I could have her fairytale wedding, her sophisticated, sensual looks and hell, a life like hers. I was thinking about her and when I got in bed with my fiance, I whispered in his ear to call me "L" while he fucked me. It was a hot fantasy that RS thought of and it's so hot and kinky the way he gets off on the humiliation we go through in our roleplays.
Later, our second fantasy was at the office. L was an intern at the office we worked at and close to the end of the day she would go to the break room barefoot and spend way more time there than anyone else is allowed to. On the way home I told my hubby RS that I couldn't believe how she gets away with everything she does, but then again, if I was a guy I'd let her do anything she wanted too. RS has quite a foot fetish and I do too. He came up with an idea for me to get her expensive sandals when she goes on break and bring them to him to jerk off with. I did it and half watched to make sure she didn't come out of the break room and half watched him sniff and jerk off with her expensive sandals. Can you imagine the humiliation he'd go through if she found out about his foot fetish and jerking off with her shoes? It would be hilarious!
I want to be the girl you tell your favorite fetish and fantasy to and want to hear about all of them while we masturbate together. We'll have so much fun! Call me.
There's more of my naughty fantasies at my taboo phone sex personal site for you. Check it out and our store too where my naughty naked cheerleader and bubble bath pics are on sale. The banner on the right over there takes you to our store. Put my name in the search box and you're there. Have fun!
The banner on the right side of the page takes you to our new store. My cheerleader and bubble bath nude photos are available there for you now. Happy shopping!
Dylan – 1-877-742-8124
By